Introduction
Bill Hader is a well-known comedian, actor, and writer. He started his career as a cast member of Saturday Night Live and has since gone on to appear in numerous films and television shows. In this blog post, we will explore the life and career of Bill Hader, from his early days on SNL to his current success in the film industry. We will also take a closer look at his personal life, including his wife and dating history.
Early Life and Career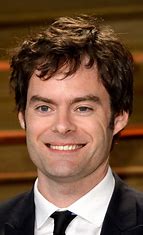 Bill Hader was born on June 7, 1978, in Tulsa, Oklahoma. He grew up in a family of six children and attended Cascia Hall Preparatory School. After high school, he enrolled at The Art Institute of Phoenix to study graphic design. However, he soon realized that his true passion was comedy and decided to pursue a career in entertainment.
Hader got his start in comedy as a member of the Los Angeles improv troupe, The Groundlings. He was eventually discovered by Saturday Night Live producer, Lorne Michaels, and was hired as a cast member in 2005. Hader quickly became a fan favorite for his impressions of celebrities such as Al Pacino, Vincent Price, and James Carville.
SNL and Beyond
During his eight-year tenure on SNL, Hader became known for his versatility and range as a performer. He was nominated for three Primetime Emmy Awards for his work on the show and left in 2013 to pursue other opportunities. Since then, he has appeared in a variety of films and television shows, including The Skeleton Twins, Trainwreck, and It Chapter Two.
In addition to his acting career, Hader has also worked as a writer and producer. He co-created and starred in the HBO series, Barry, which has received critical acclaim and won multiple Emmy Awards. Hader has also lent his voice to several animated projects, including Inside Out and The Angry Birds Movie.
Personal Life
Bill Hader was previously married to filmmaker Maggie Carey. The couple met in Los Angeles and got married in 2006. They have three daughters together but announced their separation in 2017 and divorced the following year.
In 2020, Hader was rumored to be dating actress Rachel Bilson after they were spotted together on multiple occasions. However, the relationship was short-lived, and they reportedly broke up later that year.
Conclusion
Bill Hader has had a successful career in entertainment, from his early days on SNL to his current work in film and television. He has proven himself to be a talented performer, writer, and producer, and his future in the industry looks bright. While his personal life has had its ups and downs, Hader continues to be a beloved figure in the entertainment world.