Introduction
Blake Jenner is an American actor and singer known for his role in the hit TV show Glee. He has also made appearances in several movies and TV shows over the years. Jenner's career has seen many ups and downs, but he has managed to stay relevant in the industry. In this blog post, we will explore the recent highlights of Blake Jenner's career and his relationship with Melissa Benoist, his co-star from Glee.
Blake Jenner's Early Life and Career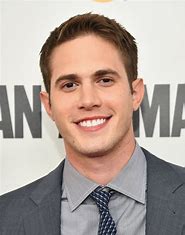 Early Life
Blake Jenner was born on August 27, 1992, in Miami, Florida. He grew up in a family of four and attended Felix Varela High School. Jenner was interested in acting from a young age and participated in several theater productions in school. After graduating from high school, he moved to Los Angeles to pursue his acting career.
Career Beginnings
Jenner's career began with small roles in TV shows like Melissa & Joey and The Glee Project. However, his big break came in 2012 when he won the second season of The Glee Project, a reality show that aimed to find new talent for the TV show Glee. Jenner's win landed him a recurring role in the fourth season of Glee as Ryder Lynn, a high school student who joins the glee club. His performance was well-received, and he became a fan favorite.
Recent Highlights of Blake Jenner's Career
Movie Roles
After his success on Glee, Jenner landed roles in several movies. In 2016, he starred in the drama film The Edge of Seventeen alongside Hailee Steinfeld. The movie received critical acclaim, and Jenner's performance was praised. He also appeared in the crime thriller American Animals in 2018, which was also well-received.
TV Shows
Jenner has continued to make appearances in TV shows over the years. In 2019, he appeared in the second season of the Netflix series What/If alongside Renée Zellweger. He also had a recurring role in the TV series Supergirl as Adam Foster, the love interest of Melissa Benoist's character, Kara Danvers.
Blake Jenner's Relationship with Melissa Benoist
Their Relationship
Jenner and Benoist met on the set of Glee, where they both played members of the glee club. They began dating in 2012 and got married in 2015. However, their marriage was short-lived, and they filed for divorce in late 2016. The reason for their divorce was not disclosed, but both parties have moved on since then.
Working Together Again
Despite their divorce, Jenner and Benoist have continued to work together. They both appeared in the TV series Supergirl, where they played love interests. In an interview, Benoist said that working with Jenner again was "really comfortable" and that they had a "great working relationship."
Conclusion
Blake Jenner's career has seen many highs and lows, but he has managed to stay relevant in the industry. His performances in movies and TV shows have been well-received, and his relationship with Melissa Benoist has been a topic of interest for fans. We look forward to seeing what the future holds for this talented actor.