Introduction
Danny DeVito is an American actor, comedian, director, and producer who has been entertaining audiences for over four decades. Born in 1944 in Neptune Township, New Jersey, DeVito has become a household name thanks to his unique talent and quirky personality. In this blog post, we will explore DeVito's biography, filmography, and personal life to get a better understanding of this beloved Hollywood icon.
Biography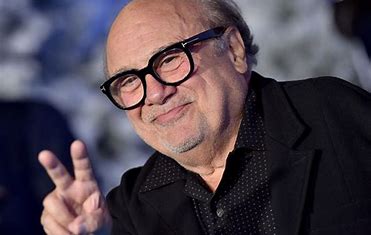 Early Life and Career
Danny DeVito was born on November 17, 1944, in Neptune Township, New Jersey. He grew up in a working-class family and attended the American Academy of Dramatic Arts in New York City. After graduation, he landed his first major role on the TV series "Taxi," which aired from 1978 to 1983. DeVito's portrayal of the character Louie De Palma earned him widespread recognition and critical acclaim.
Later Career
After "Taxi," DeVito continued to work in film and television, both in front of and behind the camera. He directed and produced several films, including "Throw Momma from the Train" and "Matilda," and starred in movies such as "Twins," "Batman Returns," and "Get Shorty." In recent years, he has also become a prolific voice actor, lending his unique voice to characters in animated films such as "The Lorax" and "Space Jam: A New Legacy."
Filmography
Notable Roles
Danny DeVito has had a long and varied career in film, with many memorable performances. Some of his most notable roles include Louie De Palma in "Taxi," Vincent Benedict in "Twins," Penguin in "Batman Returns," and Harry Wormwood in "Matilda." He has also appeared in many other films, including "One Flew Over the Cuckoo's Nest," "Romancing the Stone," and "The War of the Roses."
Recent Work
In recent years, DeVito has continued to work in film and television. He has appeared in the TV series "It's Always Sunny in Philadelphia" since 2006, playing the character Frank Reynolds. He also had a supporting role in the 2019 film "Jumanji: The Next Level," and voiced the character of Phil in "The One and Only Ivan" in 2020.
Personal Life
Family
Danny DeVito has been married to actress Rhea Perlman since 1982, and they have three children together. Their marriage has had its ups and downs, with a brief separation in 2012, but they have since reconciled and remain together.
Height
One of the most distinctive things about Danny DeVito is his height. He stands at just 4 feet 10 inches tall, making him one of the shortest actors in Hollywood. However, he has never let his height hold him back, and has instead used it to his advantage in many of his roles.
Now
At the age of 77, Danny DeVito shows no signs of slowing down. He continues to work in film and television, and has even expressed interest in directing more in the future. He remains a beloved figure in Hollywood and a true icon of the entertainment industry.