Doug McClure: Early Life and Career
Doug McClure was born on May 11, 1935, in Glendale, California. He started his career in the entertainment industry as a child actor, appearing in several films and TV shows in the 1950s. He gained prominence in the 1960s when he starred in the TV series, "The Virginian," which ran for nine seasons. McClure played the role of Trampas, a cowboy who worked on the Shiloh Ranch.
During his career, McClure appeared in over 80 films, including "The Land That Time Forgot," "The People That Time Forgot," and "The Warlord." He also made guest appearances in popular TV shows such as "The Twilight Zone" and "The Love Boat."
Doug McClure's Personal Life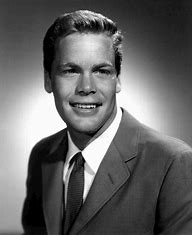 Marriage and Children
Doug McClure married his first wife, Faye Brash, in 1957. They had two children together, a son named Tane and a daughter named Valerie. The couple divorced in 1961. McClure then married his second wife, Barbara Luna, in 1961. They had one daughter together, named Alaana. The couple divorced in 1963. McClure married his third wife, Diane Furnberg, in 1971. They remained married until his death in 1995.
Smoking and Health Problems
Doug McClure was a heavy smoker for most of his life. He was diagnosed with lung cancer in 1994, and the disease eventually spread to his liver and bones. He passed away on February 5, 1995, at the age of 59.
Doug McClure's Legacy
Doug McClure was a talented actor who left a lasting impact on the entertainment industry. He was known for his rugged good looks and his ability to portray tough, no-nonsense characters. His work on "The Virginian" helped to establish him as a leading man in Hollywood, and he continued to work steadily in films and TV shows throughout his career.
Today, Doug McClure is remembered as a beloved actor who brought joy and entertainment to millions of people around the world. His daughter, Valerie McClure, has continued his legacy by working in the entertainment industry as a producer and director.