Introduction: Who is Dreama Walker?
Dreama Walker is an American actress who has made a name for herself in the entertainment industry. She has appeared in various television shows, movies, and theater productions, showcasing her versatility as an actress. In this blog post, we will take a closer look at Dreama Walker's career, from her early beginnings to her most recent projects.
Early Life and Career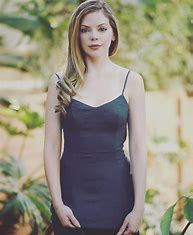 Childhood and Education
Dreama Walker was born on June 20, 1986, in Tampa, Florida. She grew up in a family of artists, and her parents encouraged her to pursue her passion for acting. She attended the Henry B. Plant High School, where she was an active member of the drama club.
Early Acting Career
After graduating from high school, Dreama Walker moved to New York City to pursue her acting career. She landed her first acting role in the off-Broadway production of "The Understudy." She then appeared in several other theater productions, including "The Retributionists" and "The Substance of Fire."
Gossip Girl and Breakthrough Role
Role as Hazel Williams
In 2008, Dreama Walker landed her breakthrough role as Hazel Williams in the hit television show "Gossip Girl." Her character was a conniving and manipulative member of the popular group, the "mean girls" of the show. Her performance was praised by critics and viewers alike, and she quickly became a fan favorite.
Impact on Career
The success of "Gossip Girl" opened many doors for Dreama Walker. She was offered more roles in television shows and movies, and she became a recognizable face in the entertainment industry. Her performance in "Gossip Girl" also earned her a nomination for Best Supporting Actress at the Teen Choice Awards.
Recent Projects and Personal Life
Movies and Television Shows
Since her breakout role in "Gossip Girl," Dreama Walker has appeared in various movies and television shows. Some of her notable projects include "Compliance," "Don't Worry Baby," and "Once Upon a Time in Hollywood." She has also made guest appearances in popular television shows such as "The Good Wife" and "New Girl."
Personal Life
Dreama Walker is married to actor Christopher McMahon, and the couple has one child together. They have been together for over a decade and are known for keeping their personal life private. Dreama Walker is also known for her love of fashion, and she has been featured in several fashion magazines for her unique style.
Conclusion
Dreama Walker's career has been a testament to her talent and hard work. From her early beginnings in theater to her breakout role in "Gossip Girl" and her recent projects, she has proven herself to be a versatile actress who can tackle any role. We look forward to seeing what she has in store for us in the future.