The Early Life of Eddie Redmayne
Eddie Redmayne was born on January 6, 1982, in London, England. He was raised in a family of artists, with his mother working as a marketing executive and his father being a businessman. Redmayne attended Eton College and then went on to study art history at Trinity College, Cambridge.
It was during his time at Cambridge that Redmayne discovered his love for acting. He joined the university's drama club and performed in a number of productions, including a production of Twelfth Night that was directed by Tom Hiddleston.
Eddie Redmayne's Career in Film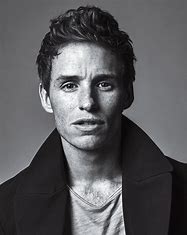 Redmayne's first film role was in the 2006 movie Like Minds. He went on to appear in a number of other films, including The Other Boleyn Girl, My Week with Marilyn, and Les Misérables. However, it was his portrayal of Stephen Hawking in the 2014 film The Theory of Everything that really put him on the map.
Redmayne's performance in The Theory of Everything earned him critical acclaim and a number of awards, including the Academy Award for Best Actor. He has since gone on to appear in a number of other films, including The Danish Girl, Fantastic Beasts and Where to Find Them, and The Aeronauts.
Eddie Redmayne's Personal Life
Redmayne married his longtime girlfriend, Hannah Bagshawe, in December 2014. Bagshawe is a public relations executive and the couple has two children together. Redmayne has been open about his struggles with dyslexia and has spoken about the challenges he faced in school because of it.
Eddie Redmayne's Awards and Accolades
In addition to his Academy Award win for The Theory of Everything, Redmayne has also won a number of other awards throughout his career. He has won a Golden Globe, a BAFTA, and a Screen Actors Guild Award, among others.
Redmayne has also been recognized for his work in the theater, winning a Tony Award for his performance in the Broadway production of Red.
Eddie Redmayne's Future Projects
Redmayne is set to reprise his role as Newt Scamander in the upcoming film Fantastic Beasts 3. He is also set to star in the film The Good Nurse, which is based on the true story of a nurse who killed multiple patients. In addition to his film work, Redmayne is also an ambassador for the Motor Neurone Disease Association.