Gwendoline Christie: Early Life and Career Beginnings
Gwendoline Christie was born on October 28, 1978, in Worthing, West Sussex, England. She grew up in a small village in the South Downs and was always interested in acting. After completing her education, she moved to London to pursue her passion and enrolled at Drama Centre London, where she honed her skills and graduated in 2005.
Christie began her career with small roles in theater productions and short films. Her first break came in 2011 when she was cast as Brienne of Tarth in the hit HBO series Game of Thrones. Her portrayal of the fierce warrior woman earned her critical acclaim and a legion of fans.
Game of Thrones and Beyond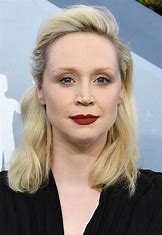 Christie's role as Brienne of Tarth in Game of Thrones was a turning point in her career. She appeared in the series from season two to season eight and became one of the most beloved characters on the show. Her performance earned her several award nominations and helped her land other high-profile roles.
In 2015, Christie was cast as Captain Phasma in Star Wars: The Force Awakens. Although her role was small, it was significant, and she reprised the character in the sequels The Last Jedi and The Rise of Skywalker. She also appeared in the Amazon series The Sandman, based on the popular comic book series.
Personal Life and Philanthropy
Christie is known for her tall stature, standing at 6'3″, and her striking looks. She has been open about her struggles with body image and has become a role model for body positivity. She is also an advocate for LGBTQ+ rights and has spoken out against discrimination and bullying.
Christie is involved in several philanthropic causes, including supporting women's rights and promoting education in developing countries. She has also worked with the charity Shelter, which helps homeless people in the UK.
Gwendoline Christie's Age and Future Projects
As of 2021, Gwendoline Christie is 42 years old. She continues to be a sought-after actress and has several projects in the works, including the upcoming film The Friend, based on the book of the same name. She will also be starring in the Netflix series The Sandman, which is set to premiere in 2022.
Christie's talent, charisma, and dedication to her craft have made her one of the most exciting actresses working today. Fans eagerly await her next project and look forward to seeing her continue to shine on screen.
Conclusion
Gwendoline Christie's career has been a remarkable journey, from her early days in theater to her breakout role as Brienne of Tarth in Game of Thrones. She has become a beloved figure in the entertainment industry, known for her talent, beauty, and passion for social justice. As she continues to take on new challenges and push boundaries, there is no doubt that she will remain a force to be reckoned with in Hollywood for years to come.