Introduction
Hank Azaria is a renowned American actor, voice actor, comedian, and producer. He is best known for his exceptional voice acting skills, particularly his work on the long-running animated sitcom, The Simpsons. Azaria has lent his voice to several iconic characters on the show, including Apu Nahasapeemapetilon, Moe Szyslak, Chief Wiggum, and Comic Book Guy, among others. In this blog post, we will delve into the life and career of Hank Azaria, exploring his biography, movies, TV shows, and net worth.
Hank Azaria Biography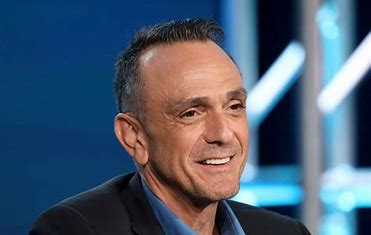 Early Life and Career Beginnings
Hank Azaria was born on April 25, 1964, in Queens, New York. He grew up in a Jewish family and attended The Kew-Forest School in Forest Hills. Azaria developed an interest in acting at a young age and went on to study drama at Tufts University in Medford, Massachusetts. After graduation, he moved to Los Angeles to pursue a career in acting.
Azaria's first major break came in 1989 when he landed a recurring role on the hit sitcom, Family Ties. He went on to appear in several other TV shows and movies, including Pretty Woman, Cool Blue, and Quiz Show. However, it was his work on The Simpsons that catapulted him to fame and cemented his status as one of the most talented voice actors in the industry.
Hank Azaria Movies
The Birdcage
The Birdcage is a 1996 American comedy film directed by Mike Nichols. The movie stars Robin Williams, Nathan Lane, and Gene Hackman, among others. Azaria plays the role of Agador Spartacus, the flamboyant housekeeper of the main characters. His performance in the movie earned him critical acclaim and a Screen Actors Guild Award for Outstanding Performance by a Cast in a Motion Picture.
Godzilla
Godzilla is a 1998 American monster film directed by Roland Emmerich. The movie stars Matthew Broderick, Jean Reno, and Maria Pitillo. Azaria plays the role of Victor "Animal" Palotti, a cameraman who is part of a news team covering the Godzilla attacks in New York City. Although the movie received mixed reviews, Azaria's performance was praised by critics.
Hank Azaria TV Shows
The Simpsons
The Simpsons is an American animated sitcom created by Matt Groening. The show premiered in 1989 and has since become one of the longest-running TV shows in history. Azaria has been a part of the show's voice cast since the beginning and has lent his voice to several iconic characters, including Apu Nahasapeemapetilon, Moe Szyslak, Chief Wiggum, and Comic Book Guy, among others.
Brockmire
Brockmire is an American comedy-drama TV series created by Joel Church-Cooper. The show premiered in 2017 and stars Azaria in the titular role of Jim Brockmire, a baseball announcer who has a public meltdown on air and is forced to rebuild his career in a small town. Azaria's performance in the show has been praised by critics, and he has earned two Primetime Emmy Award nominations for Outstanding Lead Actor in a Comedy Series.
Hank Azaria Net Worth
Career Earnings
According to Celebrity Net Worth, Hank Azaria has an estimated net worth of $80 million. The bulk of his wealth comes from his work on The Simpsons, where he reportedly earns $300,000 per episode. Azaria has also earned a significant amount from his work in movies and TV shows, as well as his production company, Fickle Films.
Philanthropy
Azaria is also known for his philanthropic work. He has been involved with several charities, including the Dream Foundation, the Elizabeth Glaser Pediatric AIDS Foundation, and the St. Jude Children's Research Hospital. In 2015, he and his wife, Katie Wright, launched the Determined to Succeed program, which provides scholarships and mentorship to underprivileged students in Los Angeles.
Conclusion
Hank Azaria is a talented actor and voice actor who has made a significant impact in the entertainment industry. His work on The Simpsons has earned him widespread recognition and praise, and his performances in movies and TV shows have showcased his versatility as an actor. Azaria's net worth is a testament to his success, and his philanthropic work shows that he is committed to making a positive impact in the world. We look forward to seeing what he will accomplish in the future.