Introduction
Henry Cavill is a British actor who has made a name for himself in Hollywood over the years. From his captivating performance as Superman in the DC Universe to his recent romantic relationship with Natalie Viscuso, there is much to explore about this talented actor. In this blog post, we will delve into the life of Henry Cavill, his age, bio, IMDb, and social media updates.
Early Life and Career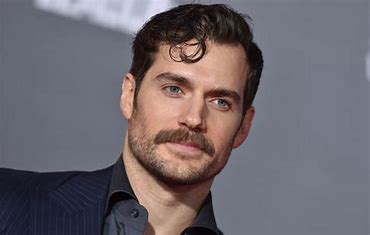 Age and Bio
Henry Cavill was born on May 5, 1983, in Jersey, Channel Islands, UK. He is currently 38 years old. Cavill's mother, Marianne, was a secretary in a bank, and his father, Colin, was a stockbroker. He has four brothers, and he grew up in a Catholic household. Cavill attended Stowe School in Buckinghamshire, England, and later studied at the University of Bristol.
Cavill's acting career began in 2001 when he landed a role in the film, "Laguna." He then went on to appear in various television shows such as "The Tudors" and "Midsomer Murders." However, his breakthrough role came in 2013 when he played the iconic superhero, Superman, in the film "Man of Steel."
Henry Cavill as Superman
Superman's Impact on Cavill's Career
Playing Superman was a significant turning point in Henry Cavill's career. The film's success catapulted him to international fame, and he became a household name. Cavill reprised his role as Superman in two more films, "Batman v Superman: Dawn of Justice" and "Justice League."
Cavill's portrayal of Superman was well-received by fans and critics alike. He brought a new depth and complexity to the character, making him more relatable and human. Cavill's performance as Superman solidified his status as a leading actor in Hollywood.
Natalie Viscuso and Cavill's Personal Life
Who is Natalie Viscuso?
Natalie Viscuso is an American television executive who is currently dating Henry Cavill. Viscuso is the Vice President of Television and Digital Studios at Legendary Entertainment, where she oversees the development and production of TV shows and digital content.
Cavill's Relationship with Natalie Viscuso
Cavill and Viscuso made their relationship public in April 2021 when they were spotted together in London. The couple has been dating for a few months, and they seem to be going strong. Cavill often shares pictures of Viscuso on his Instagram page, and he has spoken about her in interviews, calling her a "fantastic partner."
Social Media Updates
Cavill's Social Media Presence
Henry Cavill is active on social media, and he has a large following on various platforms. He has over 15 million followers on Instagram, where he shares pictures and updates about his personal life and projects. Cavill also has a Twitter account, where he interacts with fans and shares his thoughts on current events.
Recent Social Media Posts
In his recent Instagram posts, Cavill has been sharing updates about his upcoming projects, including "The Witcher" season 2 and the film "Enola Holmes 2." He has also shared pictures of himself and Natalie Viscuso, giving fans a glimpse into their relationship.
Conclusion
Henry Cavill's career has been nothing short of impressive, and his personal life has been making headlines recently. From his breakout role as Superman to his relationship with Natalie Viscuso, Cavill has remained in the public eye. With his talent and charm, there is no doubt that he will continue to be a prominent figure in Hollywood for years to come.