Introduction
Jami Gertz is an actress who has been in the entertainment industry for over three decades. She has starred in iconic movies such as "The Lost Boys" and "Twister," and has also made appearances in popular TV shows such as "Seinfeld" and "Entourage." However, there is more to Jami Gertz than just her acting career. In this blog post, we will explore her family background, her net worth, and some of her most memorable roles.
Early Life and Family Background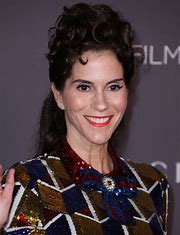 Jami Gertz was born in Chicago, Illinois, in 1965. Her parents were both Jewish and she grew up in a household that valued education and culture. Her father was a builder and her mother was a homemaker. Jami has two brothers and one sister.
Despite her family's wealth, Jami was raised to be humble and hardworking. She attended Maine East High School in Park Ridge, Illinois, where she was active in the drama club. After high school, she attended New York University for a year before dropping out to pursue acting full-time.
Iconic Roles in Movies
Jami Gertz has starred in several iconic movies throughout her career. One of her most memorable roles was in the 1987 horror-comedy "The Lost Boys," where she played the love interest of one of the main characters. She also starred in the 1996 disaster movie "Twister," which was a box office hit.
In addition to these movies, Jami has also made appearances in several other popular films, including "Less Than Zero," "Sixteen Candles," and "Quicksilver." Her versatility as an actress has allowed her to take on a wide range of roles throughout her career.
Family Life and Philanthropy
Jami Gertz is married to Tony Ressler, a billionaire businessman and co-founder of Ares Management. The couple has three children and is known for their philanthropic work. They have donated millions of dollars to various charities and causes, including education, health, and the arts.
In addition to her philanthropic work, Jami is also an advocate for environmental causes. She sits on the board of the Environmental Media Association and has been recognized for her efforts to promote sustainable living.
Net Worth in 2022
According to Celebrity Net Worth, Jami Gertz's net worth is estimated to be $3 billion in 2022. While her acting career has certainly contributed to her wealth, the majority of her net worth comes from her husband's business ventures. Tony Ressler is a successful businessman who has made his fortune in private equity and finance.
Despite her immense wealth, Jami remains humble and grounded. She has spoken openly about her privileged upbringing and her desire to give back to those in need. Her philanthropic work and dedication to environmental causes are a testament to her character and values.
Conclusion
Jami Gertz is an actress, philanthropist, and advocate for environmental causes. Her iconic roles in movies such as "The Lost Boys" and "Twister" have made her a household name, but her family background and philanthropic work are equally impressive. With a net worth of $3 billion in 2022, Jami Gertz is a true success story and an inspiration to many.