Jock Mahoney: The Life of a Stuntman and Western Actor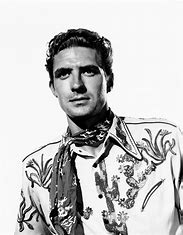 Jock Mahoney was a well-known stuntman and western actor who made his mark in Hollywood during the 1950s and 1960s. He was born on February 7, 1919, in Illinois, and his real name was Jacques Joseph O'Mahoney. Throughout his career, Mahoney worked on over 150 films and television shows, and he was known for his incredible physical abilities and his rugged good looks. In this article, we will explore Mahoney's life, his contributions to Hollywood, and his lasting legacy.
The Early Life of Jock Mahoney
Jock Mahoney grew up in Davenport, Iowa, and he was a talented athlete from a young age. He excelled in football, basketball, and track and field, and he even competed in the 1936 Olympic trials for the decathlon. However, Mahoney's athletic career was cut short when he injured his knee during a football game. After that, he turned his attention to Hollywood, where he began working as a stuntman in the early 1940s.
As a stuntman, Mahoney quickly gained a reputation for his fearlessness and his willingness to take on dangerous stunts. He worked on some of the biggest films of the era, including "Gone with the Wind" and "The Adventures of Robin Hood." Eventually, Mahoney began to transition into acting, and he landed his first major role in the 1948 film "Smart Girls Don't Talk."
Jock Mahoney's Career as a Western Actor
While Mahoney appeared in a variety of films and television shows throughout his career, he was best known for his work in westerns. He starred in several popular western series, including "The Range Rider" and "Yancy Derringer." Mahoney's rugged good looks and his impressive physical abilities made him a natural fit for these roles, and he quickly became one of the most popular western actors of his time.
In addition to his work in westerns, Mahoney also appeared in several other notable films, including "Tarzan Goes to India" and "The Land Unknown." He continued to work in Hollywood until the early 1970s, when he retired from acting to focus on his family and his other interests.
Jock Mahoney's Legacy
Jock Mahoney's contributions to Hollywood were significant, both as a stuntman and as an actor. He was known for his incredible physical abilities, and he helped to set the standard for what it means to be a great stuntman. Mahoney's work in westerns also helped to shape the genre, and his performances continue to be admired by fans today.
After Mahoney retired from acting, he remained active in the entertainment industry, working as a producer and a consultant. He passed away on December 14, 1989, at the age of 70. Today, his legacy lives on through his son Jim O'Mahoney, who is also a stuntman and actor. Jock Mahoney's impact on Hollywood will never be forgotten, and his contributions to the industry will continue to be celebrated for generations to come.
FAQ
Who was Jock Mahoney?
Jock Mahoney was an American actor and stuntman who appeared in numerous Western films and television shows.
What was Jock Mahoney's height?
Jock Mahoney was 6 feet 4 inches (193 cm) tall.
What was Jock Mahoney's net worth?
Jock Mahoney's net worth is estimated to be around $1 million.
What is Jock Mahoney's legacy?
Jock Mahoney was a highly respected stuntman and actor in the Western genre. He was known for his athleticism and skill in performing dangerous stunts. His legacy lives on through his work in films and television shows, as well as through his influence on the stunt community.