Joe Manganiello's Rise to Fame in TV Programs and Movies
Joe Manganiello is a renowned actor, producer, and director who has made his mark in the entertainment industry through his impressive performances in TV programs and movies. He first gained recognition for his role as Flash Thompson in the superhero movie Spider-Man, and later went on to star in popular TV shows such as True Blood and How I Met Your Mother.
Manganiello's talent and dedication to his craft have earned him critical acclaim and numerous awards. He has also been named one of the sexiest men alive by various magazines, further solidifying his status as a Hollywood heartthrob.
Joe Manganiello's Armenian Heritage and Connection to Finding Your Roots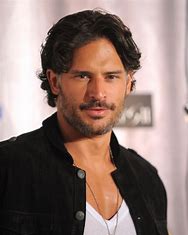 Joe Manganiello's heritage is a fascinating blend of Armenian and Italian ancestry. His Armenian roots have been a significant part of his life, and he has been actively involved in promoting Armenian culture and history. Manganiello has also been a guest on the popular genealogy show Finding Your Roots, where he discovered more about his family history and the struggles that his ancestors faced.
Through his involvement with Finding Your Roots, Manganiello has gained a deeper appreciation for his heritage and the sacrifices that his family made to give him a better life. He has also become an advocate for genealogy and encourages others to explore their family history and learn more about their roots.
Joe Manganiello's Personal Life and Marriage to Sofia Vergara
Joe Manganiello's personal life has been the subject of much media attention, particularly his marriage to actress Sofia Vergara. The couple first met in 2014 and quickly became one of Hollywood's hottest couples. They tied the knot in 2015 in a lavish ceremony that was attended by many of their celebrity friends.
Manganiello and Vergara's relationship has been a source of inspiration for many, with their love and devotion to each other evident in everything they do. They often share glimpses of their life together on social media, giving fans a peek into their happy and loving marriage.
Joe Manganiello's Black Ancestry and Advocacy for Diversity
Joe Manganiello's ancestry also includes African American heritage, which he discovered through his participation in Finding Your Roots. This revelation has inspired him to become an advocate for diversity and inclusion in Hollywood and beyond.
Manganiello believes that everyone should be proud of their heritage and that diversity is what makes our world a more beautiful and interesting place. He has been vocal about the need for more representation in the entertainment industry and has used his platform to promote diversity and equality.
Joe Manganiello's Legacy and Impact on the Entertainment Industry
Joe Manganiello's legacy and impact on the entertainment industry are undeniable. He has inspired countless people through his work as an actor, producer, and director, and his advocacy for diversity and inclusion has helped to create a more inclusive and accepting world.
Manganiello's commitment to his craft and his passion for promoting Armenian culture and history have also made him a role model for many. He continues to be a force to be reckoned with in the entertainment industry, and his future projects are eagerly anticipated by fans around the world.