Introduction
Joel Coen is a renowned American filmmaker who has made significant contributions to the world of cinema. He was born in Minnesota in 1954 and has been active in the film industry since the 1980s. He is best known for his collaborations with his brother, Ethan Coen, as the Coen Brothers. In this blog post, we will explore the cinematic world of Joel Coen, from his birth to his latest Macbeth adaptation and his collaborations with his wife, Frances McDormand.
Early Life and Career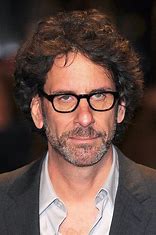 Joel Coen was born on November 29, 1954, in St. Louis Park, Minnesota. He graduated from New York University's Tisch School of the Arts in 1979, where he met his future wife, Frances McDormand. In the early years of his career, Coen worked as an assistant editor on several films, including The Evil Dead (1981) and Crimewave (1985).
Coen's directorial debut was the low-budget noir thriller Blood Simple (1984), which he made with his brother, Ethan. The film received critical acclaim and established the Coen Brothers as a force to be reckoned with in the film industry. They followed up with Raising Arizona (1987), a comedy about a couple who kidnap a baby, which further cemented their reputation as filmmakers with a unique vision.
Collaborations with Frances McDormand
Joel Coen and Frances McDormand got married in 1984, and they have been collaborating on films ever since. McDormand has appeared in many of Coen's films, including Blood Simple, Raising Arizona, Fargo (1996), and Burn After Reading (2008). She has won several awards for her performances in Coen Brothers films, including an Academy Award for Best Actress for Fargo.
McDormand's collaboration with Coen goes beyond acting. She has also been involved in the creative process of their films, providing input on scripts and even producing some of their movies. McDormand's influence on Coen's work is evident in the strong female characters that appear in many of their films.
Macbeth Adaptation
In 2021, Joel Coen released his latest film, The Tragedy of Macbeth, which is an adaptation of William Shakespeare's play of the same name. The film stars Denzel Washington as Macbeth and Frances McDormand as Lady Macbeth. The film has received critical acclaim, with many praising Coen's direction and the performances of the cast.
Coen's adaptation of Macbeth is a departure from his previous films, which were mostly original stories. However, the film still showcases Coen's unique vision and style, with its striking visuals and atmospheric score.
Legacy and Impact
Joel Coen's films have had a significant impact on the world of cinema. His collaborations with his brother, Ethan, have resulted in some of the most iconic films of the past few decades, including Fargo, The Big Lebowski (1998), and No Country for Old Men (2007). Coen's films are known for their dark humor, distinctive characters, and intricate plots.
Coen's influence can be seen in the work of many contemporary filmmakers, who have been inspired by his unique style and approach to storytelling. His films have also been recognized by the film industry, with the Coen Brothers winning multiple Academy Awards and other prestigious honors.
Conclusion
Joel Coen is a filmmaker who has made a significant impact on the world of cinema. From his early collaborations with his brother, Ethan, to his latest Macbeth adaptation and collaborations with his wife, Frances McDormand, Coen's films have showcased his unique vision and style. His legacy and impact on the film industry will continue to be felt for years to come.