Introduction
Johnny Messner is an American actor, producer, and writer who has made a name for himself in Hollywood. He has appeared in several blockbuster movies and popular TV shows, and his talent and charisma have won him a legion of fans. In this blog post, we will explore the life and career of Johnny Messner, from his early days as a struggling actor to his rise to fame in the entertainment industry.
Early Life and Career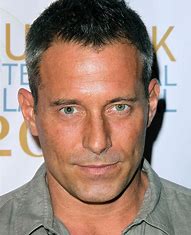 Childhood and Education
Johnny Messner was born on April 11, 1970, in Syracuse, New York. He grew up in a middle-class family and attended Liverpool High School. After graduating, he enrolled at the State University of New York at Morrisville, where he studied criminal justice. However, he soon realized that his true passion lay in acting, and he decided to pursue a career in the entertainment industry.
Struggles and Breakthroughs
After moving to Los Angeles, Johnny Messner faced numerous rejections and setbacks as he tried to break into the acting world. He worked odd jobs to make ends meet, including bartending and construction work. However, he never gave up on his dream and continued to audition for roles. His persistence paid off when he landed his first major role in the TV series "Cold Case" in 2003. This breakthrough role opened the doors to other opportunities, and he soon began to appear in popular TV shows like "CSI: Miami" and "Law & Order: Special Victims Unit."
Blockbuster Movies
Role in "Tears of the Sun"
In 2003, Johnny Messner landed his first major movie role in the action-drama film "Tears of the Sun." He played the role of Kelly Lake, a Navy SEAL who is part of a mission to rescue a doctor from war-torn Nigeria. The movie was a commercial success and helped to establish Messner as a rising star in Hollywood.
Other Notable Roles
Johnny Messner has appeared in several other blockbuster movies, including "Anacondas: The Hunt for the Blood Orchid," "Running Scared," and "The Equalizer 2." He has worked alongside some of the biggest names in the industry, including Denzel Washington, Vera Farmiga, and Paul Walker. His talent and versatility as an actor have earned him critical acclaim and a loyal fanbase.
Personal Life
Relationship with Kathryn Morris
Johnny Messner was in a long-term relationship with actress Kathryn Morris, whom he met on the set of "Cold Case." The couple welcomed twin boys in 2013 but later separated in 2019. Messner has spoken publicly about his love for his children and his commitment to being a devoted father.
Instagram and Social Media Presence
Johnny Messner is active on social media, particularly Instagram, where he has over 40,000 followers. He often shares behind-the-scenes photos and videos from his projects and gives fans a glimpse into his personal life. He also uses his platform to support charitable causes and raise awareness about social issues.
Conclusion
Johnny Messner is a talented actor and a Hollywood success story. He has overcome numerous obstacles to achieve his dreams and has become a beloved figure in the entertainment industry. His impressive body of work and his dedication to his craft have earned him the respect and admiration of his peers and fans alike. We look forward to seeing what he has in store for us in the future.