Introduction
Jon Gries is a talented actor who has been in the entertainment industry for over four decades. He has appeared in a wide range of films and television shows, and is perhaps best known for his role as Uncle Rico in the cult classic film Napoleon Dynamite. In this blog post, we will take a closer look at Jon Gries, his career, and some of his most memorable roles.
Early Life and Career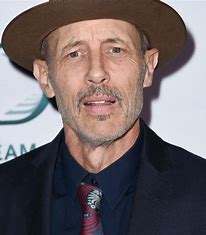 Jon Gries was born on June 17, 1957, in Glendale, California. He grew up in a show business family, with his mother and father both working in the industry as actors and producers. Gries began his acting career at a young age, appearing in commercials and television shows throughout the 1970s.
Breakthrough Roles
In the 1980s, Jon Gries began to get more substantial roles in both film and television. He appeared in a number of popular TV shows, including The A-Team, Magnum P.I., and Seinfeld. However, it was his role as Lazlo Hollyfeld in the 1985 film Real Genius that really put him on the map. The film was a commercial and critical success, and Gries received praise for his performance as the quirky and eccentric Hollyfeld.
Gries continued to work steadily throughout the 1990s and 2000s, appearing in a variety of films and TV shows. However, it was his role as Uncle Rico in the 2004 film Napoleon Dynamite that would become his most iconic role. Gries' portrayal of the delusional and nostalgic Uncle Rico was a standout in the film, and helped to make Napoleon Dynamite a cult classic.
Personal Life
Jon Gries has been married to his wife, Lisa, since 1995. The couple has two children together. When he is not acting, Gries enjoys playing music and is an accomplished musician. He has also worked as a director and producer on a number of projects throughout his career.
Recent Work
In recent years, Jon Gries has continued to work in the entertainment industry, appearing in a variety of films and TV shows. Some of his most notable recent roles include appearances in the films Taken 3 and Twin Peaks: The Return. He has also continued to work as a musician, and has released several albums over the years.
Conclusion
Jon Gries is a talented actor with a long and impressive career in the entertainment industry. From his early roles in the 1970s to his iconic turn as Uncle Rico in Napoleon Dynamite, Gries has consistently delivered memorable performances throughout his career. With his talent and versatility, it is clear that he will continue to be a force in the industry for many years to come.