Introduction
Josh Lucas is a well-known American actor who has been in the entertainment industry for over two decades. He has acted in several movies, television shows, and stage productions throughout his career. In this blog post, we will explore the latest news, movies, and relationships of Josh Lucas.
Early Life and Career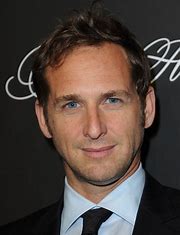 Josh Lucas was born on June 20, 1971, in Little Rock, Arkansas. He grew up in various states, including Michigan, Washington, and Arkansas, as his parents were antinuclear activists and moved frequently. Lucas attended high school in Gig Harbor, Washington, and later enrolled at the University of Washington to study drama.
Lucas began his acting career in the early 1990s, appearing in small roles in TV shows and movies. He gained recognition for his role in the 2000 movie "American Psycho," where he played the character of Craig McDermott. Lucas's breakthrough role came in the 2002 movie "Sweet Home Alabama," where he played the character of Jake Perry, alongside Reese Witherspoon.
Latest News and Movies
Josh Lucas has been in the news recently for his role in the upcoming movie "The Forever Purge." The movie is set to release on July 2, 2021, and is the fifth installment in "The Purge" franchise. Lucas plays the character of Dylan Tucker, a rancher who joins forces with a group of people to survive the annual Purge night.
Another movie that Lucas is a part of is "The Secret: Dare to Dream," which released in 2020. The movie is based on the best-selling book "The Secret" by Rhonda Byrne and stars Katie Holmes and Jerry O'Connell alongside Lucas. In the movie, Lucas plays the character of Bray Johnson, a widower who helps a young widow rediscover the joy of life.
Personal Life
Josh Lucas has been in a few high-profile relationships throughout his career. He was married to the actress Jessica Ciencin Henriquez from 2012 to 2014, and the couple has a son together. Lucas also dated the actress Salma Hayek in the early 2000s.
Lucas is currently in a relationship with the actress and model Rachel Mortenson. The couple made their relationship public in 2019 and has been spotted together at various events since then.
Conclusion
Josh Lucas has had a successful career in the entertainment industry and continues to act in movies and television shows. His latest movie, "The Forever Purge," is set to release soon, and fans are excited to see him on the big screen again. Lucas's personal life has also been in the news, with his relationship with Rachel Mortenson making headlines. We wish Josh Lucas all the best for his future endeavors.