Introduction: Who is Justine Lupe?
Justine Lupe is an American actress who has made a name for herself in the entertainment industry with her versatile acting skills. She has appeared in several popular TV shows and movies, including Succession, Mrs. Maisel, and Mr. Mercedes. In this blog post, we will explore her career journey and some of her notable performances.
Early Life and Career Beginnings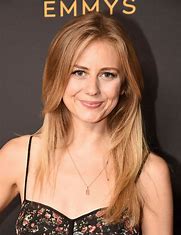 Justine Lupe was born on May 31, 1989, in Denver, Colorado. She grew up in a family of artists and performers and developed an interest in acting at a young age. After completing her education, she moved to New York City to pursue her acting career.
Her early career beginnings included roles in Off-Broadway productions and small roles in TV shows and movies. She made her TV debut in 2011 with a guest appearance in the crime drama series Law & Order: Special Victims Unit. She also appeared in the TV series Harry's Law and the movie Frances Ha.
Succession: A Breakthrough Role
Justine Lupe's breakthrough role came in 2018 when she was cast as Willa Ferreyra, the girlfriend of Connor Roy, in the HBO drama series Succession. Her performance in the show was widely praised, and she became a fan favorite. Her character was quirky, intelligent, and had a unique sense of humor that made her stand out.
In an interview, Lupe said that she was drawn to the role because of the show's writing and the opportunity to work with the talented cast and crew. She also talked about how she prepared for the role by studying the script and observing people with similar personalities to her character.
Mrs. Maisel: Another Notable Performance
After the success of Succession, Justine Lupe landed another notable role in the Amazon Prime comedy-drama series The Marvelous Mrs. Maisel. She played the character of Astrid, a young woman who becomes friends with Mrs. Maisel's manager, Susie. Her performance in the show was praised for its humor and charm.
Lupe has also appeared in other TV shows and movies, including Mr. Mercedes, Younger, and The English Teacher. She is known for her ability to portray complex characters with depth and nuance, and her performances have earned her a loyal fan base.
Personal Life and Future Projects
Justine Lupe keeps her personal life private and has not revealed much about her relationships or family. However, she is known to be in a long-term relationship with her boyfriend, Schuyler Helford, who is also an actor and writer.
Looking ahead, Lupe has several upcoming projects in the works, including the TV series The Dropout and the movie The Tender Bar. She is also known to be an advocate for mental health awareness and has spoken out about her struggles with anxiety and depression.
Conclusion
Justine Lupe's career journey is a testament to her talent and dedication to her craft. She has proven that she can take on a wide range of roles and bring them to life with authenticity and depth. With her upcoming projects and her commitment to raising awareness about mental health, we can expect to see more of her in the future.