Who is Keke Palmer?
Lauren Keyana Palmer, known as Keke Palmer, is an American actress, singer, and television personality. She was born on August 26, 1993, in Harvey, Illinois. Palmer began her career as a child actress, starring in films such as "Barbershop 2: Back in Business" and "Akeelah and the Bee." She later gained recognition for her role as the lead in Nickelodeon's "True Jackson, VP."
Palmer is also an accomplished singer, with several studio albums and singles to her name. In recent years, she has become a social media sensation, with millions of followers on Instagram and Twitter. Her candid and relatable posts have made her a favorite among fans of all ages.
Keke Palmer's Instagram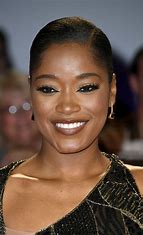 Keke Palmer's Instagram account is a must-follow for anyone looking for a daily dose of inspiration, humor, and realness. With over 10 million followers, Palmer's account is a mix of personal photos, behind-the-scenes glimpses of her life, and promotional content for her various projects.
One of the things that sets Palmer's Instagram apart is her willingness to be vulnerable and share her struggles with her followers. She has been open about her battles with anxiety and depression, and often uses her platform to encourage others to seek help and support when they need it.
Keke Palmer's Career
Keke Palmer's career has been nothing short of impressive. She has starred in numerous films and television shows, including "Scream Queens," "Berlin Station," and "Hustlers." She has also released several successful albums, including "So Uncool" and "The Bossy EP."
In addition to her acting and music careers, Palmer has also become a popular television personality. She has served as a co-host on "Strahan, Sara and Keke" and "Good Morning America," and has appeared as a judge on "Chopped Junior."
Pregnancy Rumors with Darius Jackson
In late 2020, rumors began circulating that Keke Palmer was pregnant with her first child, with boyfriend Darius Jackson. However, Palmer quickly took to social media to deny the rumors, stating that she was not pregnant and that people should not believe everything they read online.
Palmer and Jackson have been dating since 2018, and often share photos of each other on their respective social media accounts. While the couple has not announced any plans to get married, they seem to be happy and committed to each other.
Keke Palmer in the News
Keke Palmer is no stranger to making headlines, whether it's for her work in Hollywood or her personal life. In recent years, she has been praised for her activism and outspokenness on issues such as police brutality and racial inequality.
Palmer has also been open about her struggles with mental health, and has encouraged others to seek help and support when they need it. Her honesty and vulnerability have made her a role model for many young people.
Conclusion
Keke Palmer is a talented actress, singer, and television personality who has captured the hearts of millions of fans around the world. Her Instagram account is a testament to her authenticity and relatability, and her career continues to thrive both on and off-screen. While she may have faced some pregnancy rumors, Palmer remains focused on her work and her relationship with Darius Jackson, and we can't wait to see what the future holds for this talented young star.