Introduction
Kristin Kreuk is a Canadian actress who has been in the spotlight for over two decades. She rose to fame for her role as Lana Lang in the hit TV show Smallville and has since appeared in numerous other TV shows and movies. However, her career is not the only thing that has made headlines. In recent years, Kreuk has been linked to the controversial organization NXIVM, which has raised questions about her personal life and involvement with the group.
Kristin Kreuk's Career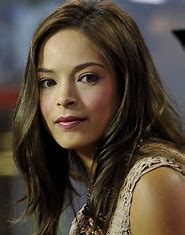 From Smallville to Beauty and the Beast
Kristin Kreuk's career began when she was cast as Lana Lang in Smallville, which aired from 2001 to 2011. The show was a huge success and helped launch Kreuk's career. She went on to appear in other TV shows like Chuck and Beauty and the Beast. Kreuk has also appeared in movies such as Street Fighter: The Legend of Chun-Li and Eurotrip.
Awards and Nominations
Kristin Kreuk has been recognized for her acting skills with several awards and nominations. She won the Leo Award for Best Lead Performance by a Female in a Dramatic Series for her role in Smallville in 2005. She was also nominated for a People's Choice Award for Favorite Sci-Fi/Fantasy TV Actress for her role in Beauty and the Beast in 2014.
Kristin Kreuk's Personal Life
Family and Early Life
Kristin Kreuk was born on December 30, 1982, in Vancouver, Canada. Her mother, Deanna Che, is of Chinese descent, and her father, Peter Kreuk, is of Dutch descent. Kreuk has a younger sister named Justine Kreuk. She attended Eric Hamber Secondary School in Vancouver.
Relationships and Marriage
Kristin Kreuk is notoriously private about her personal life, but it is known that she has been in a long-term relationship with Mark Hildreth, a Canadian actor and musician. The couple has been together since 2004, but they have not announced any plans to get married.
Kristin Kreuk's Involvement with NXIVM
What is NXIVM?
NXIVM is a controversial organization that has been described as a cult. It was founded by Keith Raniere in the late 1990s and was based in Albany, New York. The organization offered personal development programs, but it has been accused of being a pyramid scheme and of engaging in abusive practices.
Kristin Kreuk's Involvement
Kristin Kreuk has been linked to NXIVM due to her involvement with the organization in the early 2000s. She has stated that she took some of their courses and was briefly involved with the group, but she left before it became more involved in controversial practices. Kreuk has also stated that she was not aware of any illegal activities happening within the organization.
Conclusion
Kristin Kreuk's career has been impressive, and she has made a name for herself in the entertainment industry. However, her involvement with NXIVM has raised questions about her personal life and judgment. Regardless, Kreuk has remained a private person and has not let the controversy affect her work or reputation.