Lance Henriksen: Biography
Lance Henriksen is a renowned American actor, born on May 5, 1940, in New York City. He grew up in a dysfunctional family and was raised by his mother and grandmother. Henriksen dropped out of school and joined the US Navy, where he served for three years. After his discharge, he worked as a truck driver, a laborer, and a landscape gardener before he found his calling as an actor.
Henriksen's acting career started in the 1960s, and he has appeared in over 200 films and TV shows. He is best known for his roles in the Alien franchise, where he played the android Bishop, and in the TV series Millennium, where he portrayed the FBI profiler Frank Black. Henriksen has also worked as a voice actor, providing his voice for video games and animated TV shows.
Filmography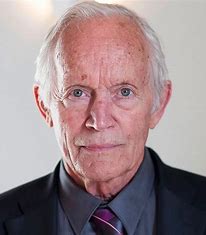 Henriksen's filmography is extensive, and he has worked with many renowned directors, including James Cameron, Kathryn Bigelow, and Steven Spielberg. Some of his notable film credits include:
Aliens (1986)
In this sci-fi horror film directed by James Cameron, Henriksen played the android Bishop, who assists the protagonist Ellen Ripley (Sigourney Weaver) in fighting the alien threat.
Near Dark (1987)
Directed by Kathryn Bigelow, this vampire film stars Henriksen as Jesse Hooker, the leader of a group of vampires who roam the American Southwest.
The Quick and the Dead (1995)
In this western directed by Sam Raimi, Henriksen played Ace Hanlon, a ruthless gunslinger who participates in a deadly shooting contest.
TV Shows
Henriksen has also appeared in numerous TV shows, both as a guest star and as a regular cast member. Some of his notable TV credits include:
Millennium (1996-1999)
In this TV series created by Chris Carter, Henriksen played Frank Black, a former FBI agent who has the ability to see into the minds of killers. The show was critically acclaimed and has gained a cult following.
The Blacklist (2013-2019)
In this crime thriller series, Henriksen played the character of Bill McCready, a former CIA agent who becomes a mentor to the protagonist Raymond Reddington (James Spader).
Pottery
Aside from acting, Henriksen is also a talented potter. He has been practicing pottery for over 30 years and has exhibited his work in galleries across the United States. Henriksen's pottery is known for its unique style and intricate designs.
Net Worth
As of 2021, Lance Henriksen's net worth is estimated to be around $26 million. His wealth comes from his successful acting career, as well as his pottery business.
Henriksen has one son, Lawrence, who is also an actor. Lawrence has appeared in films such as The Terminator and The Revenant.