Introduction
Martin Balsam was a versatile American actor who appeared in over 150 films and television shows during his illustrious career. He was known for his ability to portray a variety of characters with ease, and his performances in popular movies like Psycho, 12 Angry Men, and Breakfast at Tiffany's have made him a household name. However, his legacy goes beyond just his acting career, and in this blog post, we will explore the life and work of Martin Balsam.
Early Life and Career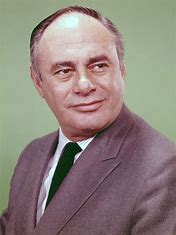 Martin Balsam was born on November 4, 1919, in the Bronx, New York City. He was the son of Russian Jewish immigrants and grew up in a working-class family. Balsam attended DeWitt Clinton High School and later graduated from the Dramatic Workshop at The New School in New York City. He made his stage debut in 1941 and went on to appear in several Broadway productions.
Height of His Career
Balsam's career hit its peak in the 1950s and 60s when he appeared in several classic movies and TV shows. He won an Academy Award for Best Supporting Actor for his role in A Thousand Clowns in 1965. He also appeared in Alfred Hitchcock's Psycho (1960) as Detective Arbogast, a role that earned him critical acclaim. Balsam's versatility as an actor was evident in his ability to switch between serious dramas and lighthearted comedies with ease. He appeared in popular movies like Breakfast at Tiffany's (1961), Cape Fear (1962), and Catch-22 (1970).
Twilight Zone and Beyond
Balsam's talent was not limited to the big screen, and he also appeared in several popular TV shows. He appeared in several episodes of the iconic sci-fi series The Twilight Zone, including the classic episode "The Sixteen-Millimeter Shrine." Balsam's daughter, Zoe Balsam, also followed in his footsteps and became an actress. She appeared in several movies and TV shows, including the hit HBO series The Sopranos.
Legacy
Martin Balsam passed away on February 13, 1996, at the age of 76. However, his legacy lives on through his memorable performances in movies and TV shows. He was a versatile actor who was equally comfortable in serious dramas and lighthearted comedies. He was known for his ability to bring authenticity and depth to his characters, and his performances continue to inspire actors today. Martin Balsam's contribution to the world of entertainment will always be remembered, and his movies and TV shows will continue to entertain audiences for generations to come.
Conclusion
Martin Balsam was a gifted actor who left an indelible mark on the world of entertainment. His performances in movies like Psycho and 12 Angry Men are unforgettable, and his TV appearances in The Twilight Zone are still watched by fans today. Balsam's legacy is a testament to his talent and dedication to his craft, and his influence will continue to be felt in the world of acting for years to come.