Introduction
Rita Moreno is a Puerto Rican actress, singer, and dancer who has made a lasting impact on the entertainment industry. Despite facing discrimination and being banished from Hollywood for several years, Moreno persevered and went on to become an iconic figure in American culture. In this blog post, we will explore the life and legacy of Rita Moreno, from her early days in show business to her most notable achievements.
Early Life and Career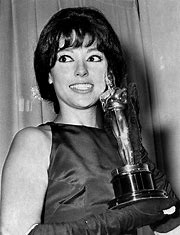 Rita Moreno Young
Rita Moreno was born Rosita Dolores Alverío in Humacao, Puerto Rico, on December 11, 1931. Her family moved to New York City when she was five years old, and it was there that she developed a love for performing. She began taking dance lessons and was soon discovered by a talent scout who helped her land her first Broadway role at the age of 13.
Banishment from Hollywood
Despite her early success on Broadway, Moreno struggled to find work in Hollywood due to the discrimination she faced as a Latina actress. She was often typecast in stereotypical roles and was even asked to darken her skin tone to appear more "ethnic." Frustrated with the lack of opportunities, Moreno moved back to New York City and focused on her stage career.
West Side Story and Beyond
Rita Moreno Movies and TV
In 1961, Moreno was cast as Anita in the film adaptation of the Broadway musical West Side Story. Her performance earned her critical acclaim and she became the first Latina actress to win an Academy Award. Moreno went on to star in several other films and television shows, including The Electric Company and Oz.
Rita Moreno Now
Now in her 90s, Rita Moreno continues to be an active voice in the entertainment industry. She has spoken out about the lack of diversity in Hollywood and has advocated for more opportunities for actors and actresses of color. In 2019, Moreno was awarded the Peabody Career Achievement Award for her contributions to television and film.
Conclusion
Rita Moreno's life and legacy serve as an inspiration to anyone who has faced discrimination and adversity in their careers. Despite the challenges she faced, Moreno never gave up on her dreams and went on to become one of the most iconic figures in American culture. Her work has paved the way for future generations of Latina actresses and her impact on the entertainment industry will be felt for years to come.