Stephen Rea: A Versatile Actor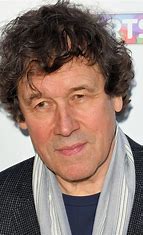 Stephen Rea is a talented Irish actor who has made a name for himself in the entertainment industry. He has appeared in numerous movies, TV shows, and stage productions over the years. Born in Belfast in 1946, Rea started his career as a stage actor before transitioning to film and television.
Rea is known for his versatility as an actor, and he has played a wide range of characters throughout his career. From romantic leads to villains, he has shown his ability to bring depth and complexity to any role. His performances have earned him critical acclaim and numerous awards.
Early Life and Career
Stephen Rea was born in Belfast, Northern Ireland, in 1946. He grew up in a working-class family and attended St. Malachy's College, where he developed an interest in acting. After completing his education, he joined the Abbey Theatre in Dublin, where he performed in numerous stage productions.
Rea made his film debut in 1970 in the movie "Cry of the Banshee." He continued to work in theater and film throughout the 1970s and 1980s, appearing in productions such as "The Crying Game" and "Interview with the Vampire." In 1992, he received an Academy Award nomination for his role in "The Crying Game."
Notable Movies and TV Shows
Stephen Rea has appeared in numerous movies and TV shows throughout his career. Some of his most notable roles include:
"The Crying Game" (1992)
"Interview with the Vampire" (1994)
"V for Vendetta" (2006)
"Black 47" (2018)
"Counterpart" (2017-2019)
Personal Life and Relationships
Stephen Rea has been in several high-profile relationships throughout his life. He was previously married to actress Dolours Price, but the couple divorced in 2003. Rea has two children from his marriage to Price.
In recent years, Rea has been linked to several women, including actress Andrea Irvine and filmmaker Stephanie Black. However, he has not confirmed any current relationships.
Legacy and Awards
Stephen Rea's contributions to the entertainment industry have not gone unnoticed. He has received numerous awards and nominations throughout his career, including:
Academy Award nomination for Best Actor in a Supporting Role for "The Crying Game" (1992)
BAFTA Award for Best Actor in a Leading Role for "The End of the Affair" (1999)
Irish Film and Television Award for Best Actor in a Lead Role in Film for "Stella Days" (2011)
Obie Award for Sustained Excellence in Performance (2018)
Rea's legacy as an actor and performer continues to inspire new generations of artists and entertainers.