Introduction: Who is Tom Holland?
Tom Holland is an English actor who rose to fame for his portrayal of Peter Parker/Spider-Man in the Marvel Cinematic Universe. He was born on June 1, 1996, in Kingston upon Thames, London. Holland started his acting career at a young age and made his debut in the West End production of "Billy Elliot the Musical" in 2008. Since then, he has appeared in several movies and TV shows, gaining critical acclaim for his performances. In this blog post, we will explore the exciting world of Tom Holland, from his Spider-Man movies to lip sync battles and dating Zendaya.
Tom Holland's Spider-Man Movies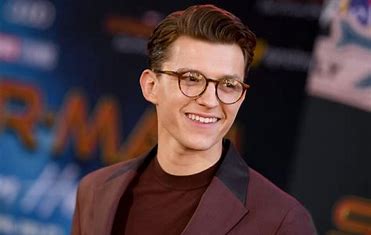 Tom Holland's breakthrough role was as Spider-Man in the Marvel Cinematic Universe. He first appeared as the web-slinging superhero in "Captain America: Civil War" in 2016. Holland's portrayal of Peter Parker was praised for its youthful energy and humor. He went on to star in "Spider-Man: Homecoming" in 2017 and "Spider-Man: Far From Home" in 2019. In these movies, Holland's Peter Parker navigates high school, superhero duties, and relationships with his friends and mentors. Holland's chemistry with co-star Zendaya, who played MJ, was particularly praised by fans.
Tom Holland's Other Roles
Apart from playing Spider-Man, Tom Holland has appeared in several other movies and TV shows. He starred in the movie "The Impossible" in 2012, which was based on the true story of a family's survival during the 2004 Indian Ocean tsunami. Holland's performance as the young son of the family was praised by critics. He also appeared in "The Lost City of Z" in 2016, a historical adventure movie based on the true story of explorer Percy Fawcett. Holland played the role of Fawcett's son, Jack, and received positive reviews for his performance.
Tom Holland's Dating Life
Tom Holland has been linked to several women in the past, but his most high-profile relationship is with his Spider-Man co-star Zendaya. The two have been rumored to be dating since 2017, but they have never confirmed their relationship publicly. Fans have speculated about their relationship based on their chemistry on and off-screen, as well as their social media interactions. However, both Holland and Zendaya have stated that they are just friends and have laughed off the dating rumors.
Tom Holland's Lip Sync Battle
In 2017, Tom Holland appeared on the TV show "Lip Sync Battle" and performed a show-stopping rendition of Rihanna's "Umbrella." He dressed up in full drag and danced alongside backup dancers, earning him praise from fans and critics alike. The performance went viral on social media, and Holland's Lip Sync Battle appearance became one of the most-watched episodes of the show.
Tom Holland's Latest News
Tom Holland's latest project is the movie "Cherry," which was released in 2021. The movie is based on the true story of a former Army medic who becomes addicted to opioids and starts robbing banks to support his addiction. Holland plays the lead role of the medic, and his performance has been praised by critics. Holland has also been cast in the upcoming movie "Uncharted," based on the popular video game series of the same name. He will play the lead role of Nathan Drake, a treasure hunter who goes on adventures around the world.