Introduction
Tommy Lee is a well-known musician, drummer, and founding member of the heavy metal band Mötley Crüe. He has been in the public eye for decades, and his personal life has often been the subject of media attention. From his past relationships to his present marriage, let's take a look at where Tommy Lee is now in 2022.
Tommy Lee's Past Relationships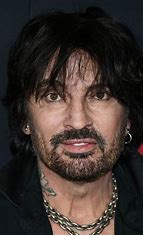 Tommy Lee and Pam Anderson
One of Tommy Lee's most famous relationships was with actress and model Pamela Anderson. The two were married in 1995 and had two sons together. However, their relationship was tumultuous, and they divorced in 1998. They have since had an on-again, off-again relationship and have been in the news for various reasons, including a sex tape leak.
Tommy Lee and Heather Locklear
Before his relationship with Pam Anderson, Tommy Lee was married to actress Heather Locklear. They were married from 1986 to 1993, and their marriage was also marked by controversy, including allegations of domestic violence. Despite their tumultuous relationship, the two have remained friends and have even been spotted together in recent years.
Tommy Lee's Present Marriage
Tommy Lee and Brittany Furlan
In 2019, Tommy Lee married social media personality Brittany Furlan. The two had been dating for several years and announced their engagement on Valentine's Day in 2018. Their wedding was a private ceremony held on Valentine's Day in 2019. Since then, the couple has been sharing their lives on social media, and Tommy Lee has even joined Instagram and Twitter.
Where is Tommy Lee Today?
Tommie Lee Now
Today, Tommy Lee is still making music and performing. In 2020, he released a solo album called "Andro" and has been working on new music since then. He has also been active on social media, sharing updates on his personal life and his music career.
Tommy Lee on Instagram and Twitter
Tommy Lee has been active on social media, particularly Instagram and Twitter. He often shares photos and videos of his life, including his music, his family, and his pets. He has also been known to use his social media accounts to speak out on political issues and to promote causes he supports.
Conclusion
Tommy Lee has had a long and eventful career, both in music and in his personal life. From his past relationships with Pam Anderson and Heather Locklear to his present marriage to Brittany Furlan, he has been in the public eye for decades. Today, he is still making music and sharing his life on social media, and fans continue to follow his career and his personal life with interest.