Introduction: Who is Wil Wheaton?
Wil Wheaton is an American actor, writer, and blogger. He rose to fame in the 1980s as a child actor, starring in the classic coming-of-age film Stand By Me. He later went on to appear in numerous other films and TV shows, including Star Trek: The Next Generation, The Big Bang Theory, and Eureka. However, behind the scenes, Wheaton has struggled with a history of trauma and abuse that has shaped his life and career.
Early Life and Career: The Rise of Wil Wheaton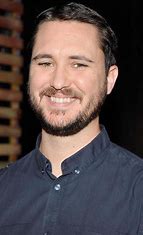 Childhood and Family Background
Wil Wheaton was born on July 29, 1972, in Burbank, California. He grew up in a creative family, with his mother Debbie being an actress and his father Richard a medical specialist. Wheaton began acting at a young age, appearing in TV commercials and small roles on TV shows such as Highway to Heaven and St. Elsewhere.
Stand By Me and Stardom
In 1986, Wheaton landed his breakthrough role in the film Stand By Me, directed by Rob Reiner. The film was a critical and commercial success, and Wheaton's performance as the sensitive and introspective Gordie Lachance earned him widespread praise. He went on to appear in other films such as The Secret of NIMH and Toy Soldiers, as well as TV shows like Star Trek: The Next Generation.
Personal Life and Struggles: Wil Wheaton's Trauma and Abuse
Abuse and Trauma
Despite his success, Wheaton has faced numerous personal struggles throughout his life. In his memoir, Just a Geek, he revealed that he suffered from depression, anxiety, and obsessive-compulsive disorder. He also opened up about his experiences with emotional and physical abuse at the hands of his mother, which left lasting scars on his mental health.
Overcoming Adversity and Finding Hope
Despite the challenges he has faced, Wheaton has been able to find hope and healing through his work as an actor, writer, and advocate. He has spoken openly about his struggles with mental health and has used his platform to raise awareness about issues such as bullying and suicide prevention. He has also found solace in his family life, having been married to his wife Anne since 1999 and raising two children together.
Conclusion: Wil Wheaton's Legacy and Impact
Wil Wheaton's life and career have been marked by both triumphs and struggles. From his early success in Stand By Me to his ongoing advocacy work, he has shown resilience and determination in the face of adversity. His willingness to speak openly about his experiences with trauma and mental health has also helped to break down stigma and raise awareness. As he continues to pursue his passions and make a difference in the world, Wheaton's legacy will continue to inspire and empower others.