Introduction
William Frawley was a prominent American actor, known for his roles in popular TV shows and movies. He was born in 1887 and began his acting career in the early 1900s. Frawley was a versatile actor who played both comedic and dramatic roles, and he was widely recognized for his talent and wit. However, his personal life was marked by controversy, including his relationship with his co-star Vivian Vance and his alleged racism. This article will explore the life and legacy of William Frawley, from his youth to his funeral, and shed light on his complex personality and career.
William Frawley Young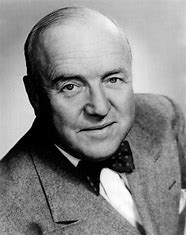 William Frawley was born on February 26, 1887, in Burlington, Iowa. He grew up in a working-class family and dropped out of school at the age of 13 to become a vaudeville performer. Frawley's early years were marked by poverty and hardship, but he was determined to succeed as an actor. He performed in various theaters and vaudeville shows, honing his craft and gaining recognition for his comedic timing and stage presence.
By the 1920s, Frawley had established himself as a successful stage actor, appearing in Broadway productions and touring shows. He also began to make a name for himself as a character actor in Hollywood, appearing in silent films and early talkies. Frawley's talent and hard work paid off, and he became a respected and sought-after actor in the entertainment industry.
Vivian Vance and William Frawley
One of the most famous aspects of William Frawley's career was his on-screen partnership with Vivian Vance. The two actors played Fred and Ethel Mertz, the neighbors of Lucy and Ricky Ricardo, in the popular TV show "I Love Lucy." Frawley and Vance had a great chemistry on screen, and their comedic timing and banter were a highlight of the show.
However, off-screen, Frawley and Vance had a contentious relationship. Frawley was known for his heavy drinking and abrasive personality, and Vance found him difficult to work with. Despite their differences, the two actors continued to work together on "I Love Lucy" and its spin-off shows for several years. Frawley's last TV appearance was on "The Lucy Show," where he played a different character due to his deteriorating health.
William Frawley Death and Funeral
William Frawley died on March 3, 1966, at the age of 79. He had suffered a heart attack while walking on Hollywood Boulevard and was pronounced dead at the Hollywood Receiving Hospital. Frawley's death was a shock to his fans and colleagues, who mourned the loss of a talented actor and beloved personality.
Frawley's funeral was held at the Church of the Blessed Sacrament in Hollywood, and he was buried at the San Fernando Mission Cemetery. His co-star Vivian Vance was unable to attend the funeral due to her own health issues, but she sent a floral tribute and a note expressing her condolences.
William Frawley Cause of Death
William Frawley's cause of death was officially listed as a heart attack. However, there have been rumors and speculation about the role of alcohol in his death. Frawley was known for his heavy drinking, and he had been hospitalized several times for alcohol-related issues. Some have suggested that Frawley's drinking may have contributed to his heart attack, although this has never been confirmed.
Conclusion
William Frawley was a talented and complex actor whose life and legacy continue to fascinate fans and scholars. From his humble beginnings in vaudeville to his success on stage and screen, Frawley's career was marked by hard work and dedication. His on-screen partnership with Vivian Vance remains a classic example of comedic chemistry, while his personal life was marked by controversy and tragedy. Despite his flaws, Frawley's contributions to the entertainment industry are undeniable, and his legacy lives on through his iconic roles and memorable performances.