About Lars Mikkelsen
Lars Mikkelsen is a Danish actor who has earned international recognition for his outstanding performances in various movies and TV shows. Born on May 6, 1964, in Gladsaxe, Denmark, Lars is the younger brother of Mads Mikkelsen, who is also a renowned actor. Lars started his acting career in the early 1990s and has since then appeared in numerous Danish and international productions.
Lars Mikkelsen's Career Highlights
Lars Mikkelsen's acting career spans over three decades, during which he has portrayed a wide range of characters in movies, TV shows, and theater productions. Some of his notable performances include his portrayal of the villainous Charles Augustus Magnussen in the hit TV series "Sherlock," the ruthless Russian President Viktor Petrov in "House of Cards," and the voice of the cunning Grand Admiral Thrawn in "Star Wars Rebels."
He has also appeared in several Danish movies and TV shows, including "The Killing," "The Team," and "The Day Will Come." Lars has won several awards for his performances, including the Robert Award for Best Actor in a Leading Role for his performance in the movie "The Day Will Come."
Lars Mikkelsen's Personal Life
Lars Mikkelsen is a private person who prefers to keep his personal life away from the public eye. He is married to Anette Støvelbæk, a Danish actress, and they have two children together. Lars is known to be an avid cyclist and has participated in several charity cycling events.
Despite his success and fame, Lars Mikkelsen remains grounded and humble. He is widely respected in the entertainment industry for his talent, dedication, and professionalism. Lars is undoubtedly one of the most talented actors of his generation and has left an indelible mark on the Danish and international entertainment industry.
Conclusion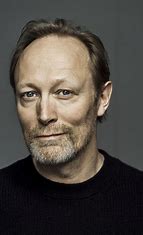 Lars Mikkelsen is an exceptional actor whose talent and versatility have earned him a place among the best actors in the world. His performances in various movies and TV shows have captivated audiences and earned him critical acclaim. Lars Mikkelsen's contribution to the entertainment industry is immense, and his legacy will continue to inspire and influence future generations of actors.